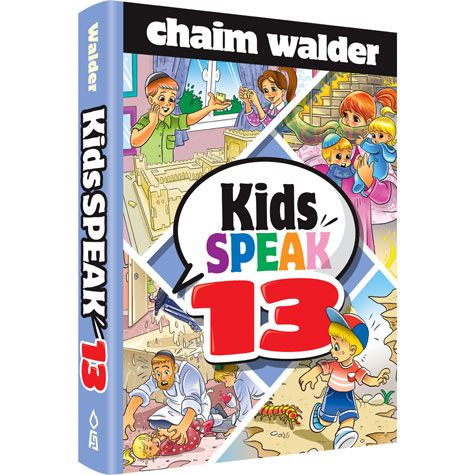 Kids Speak 13



Author: Chaim Walder
Publisher: Feldheim



Kids love Chaim Walderís Kids Speak books!

Hot Item
Product Description
All the stories take place in their world, with real-life drama, challenge, and adventure. Along with the excitement come lessons in how to gain social skills, increase self-confidence, face fears, develop resilience, and much more. Because Kids Speak isnít just a book. Itís a way of life.
Kids Speak 13 is the 60th book by award-winning author Chaim Walder, founder and director of the Child and Family Center of Bnei Brak.